The Griswold Family Story
We are the Griswolds, and, yes, we are heading on vacation. I have been hearing jokes all my life but love the National Lampoon Vacation movies. So we decided to create our own Griswold Truckster so we can take the kids on some awesome road trips. If you have seen the National Lampoon Vacation movie, you know the Griswolds purchase the Family Truckster in metallic pea; it's not what they ordered at Lou Glutz Motors, but after their trade in is crushed into scrap metal they are happy to take home the Wagon Queen Family Truckster to start the family road trip to Walley World.
I am sure you want to know how our Truckster came to life. We took many photos along the way and have created a Griswold Family Truckster Photo Album here.
Enjoy,
Steve & Lisa Griswold
Phone: 678-815-1584
---
The Griswold Family Truckster
Just so you know the Wagon Queen Family Truckster in the National Lampoon movie is a 1979 Ford LTD Country Squire that has been modified by Warner Brothers, not by George Barris who did the Batmobile and other famous movie cars. For some reason George Barris gets credit for the Truckster but Gary Schneider did extensive research before building a Truckster himself and found out George Barris did not build the Griswold Family Truckster.
Also the internet will have you believe that the last living Truckster is preserved in a car museum in Chicago. The car in that museum is not one from the National Lampoon movie, it is a replica made by someone for the car museum. The side mirrors are different; the wood grain and molding are different, and the back side of the car has not been finished. Only the side you see at the museum has the wood grain added.
The Making of the Griswold Family Truckster

Our Truckster started as a 1984 Ford LTD Wagon Country Squire. It was in pretty good condition for being that old.
Here are a few photos of our 1984 Ford LTD before we started our project: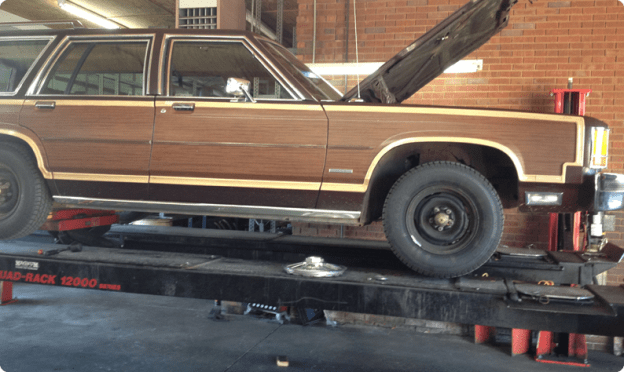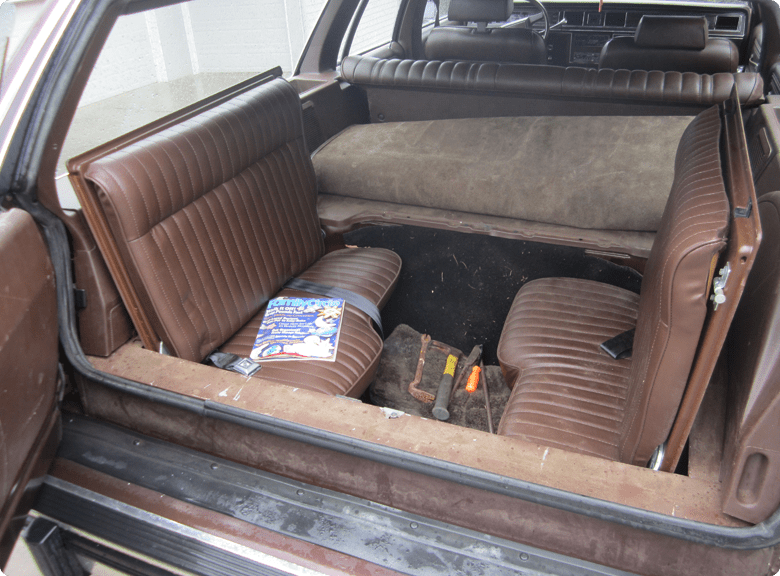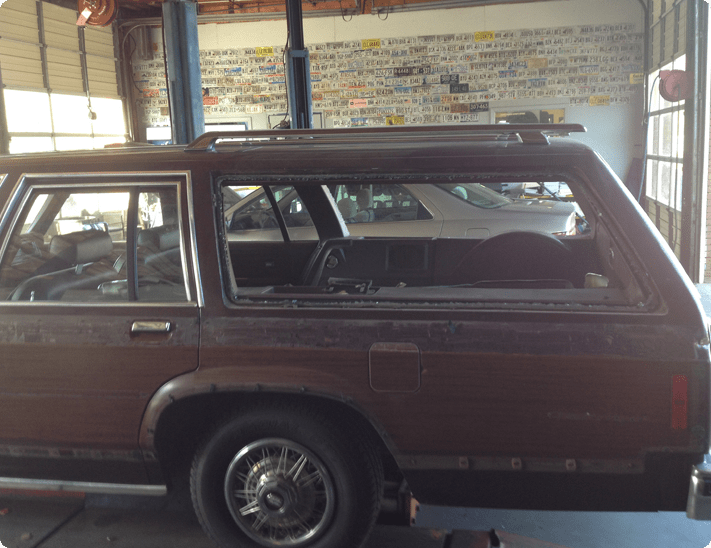 Time to get started and take a perfectly good Ford LTD and smash out the back windows and remove all the trim from the sides. Yeah, George said to buy a Ford LTD without paneling and wood trim but it was difficult to find, so there was a great deal of extra work that our friends, Chris and Brain at B&B Tire, had to do to prep the car.
Also the front end had to be removed and remade out of fiberglass. This also made room for the 8 headlights that would be later installed and the bumper that would be lowered.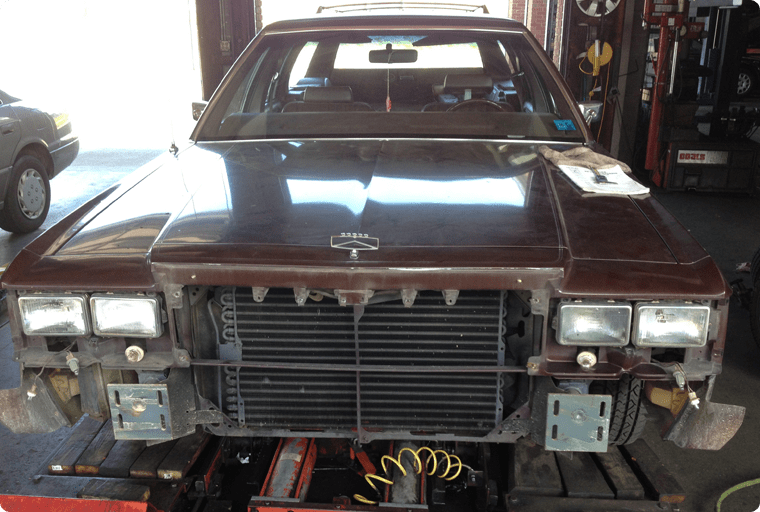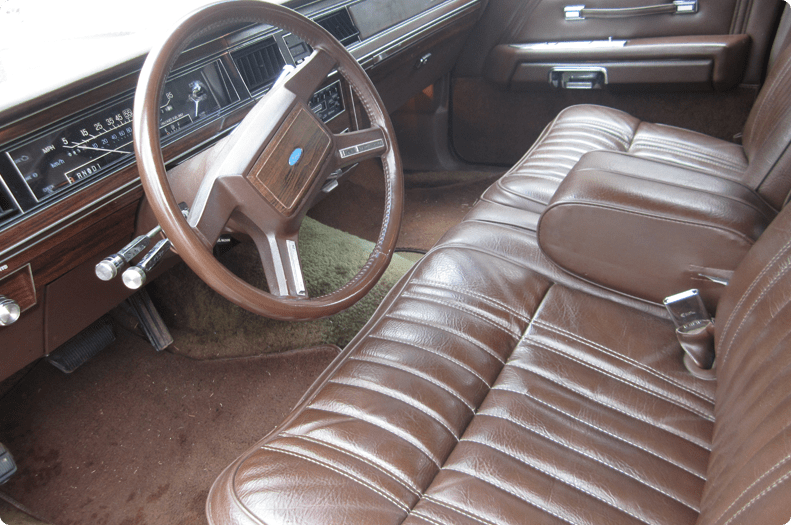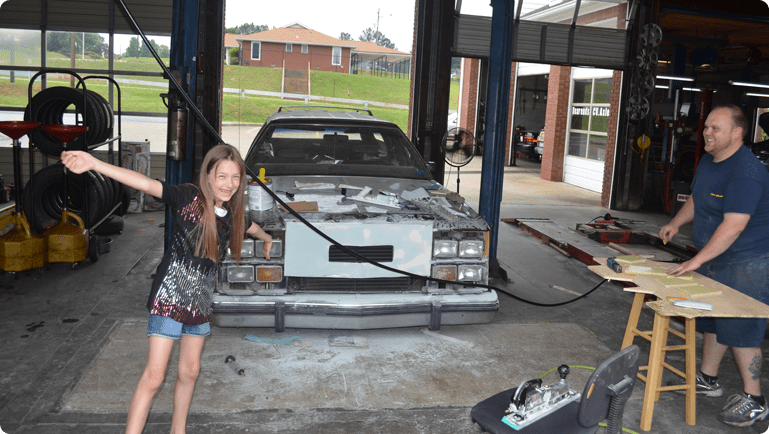 Amber Griswold and the Griswold Wagon coming along
Chris and Brian at B&B Tire in Canton, GA did an amazing job. To the right is Chris cutting out the fancy air intakes for the rear quarter panels. Again, Amber taking the opportunity to get in the photo with the Griswold Truckster. Here, the fiberglass front end is complete on the car.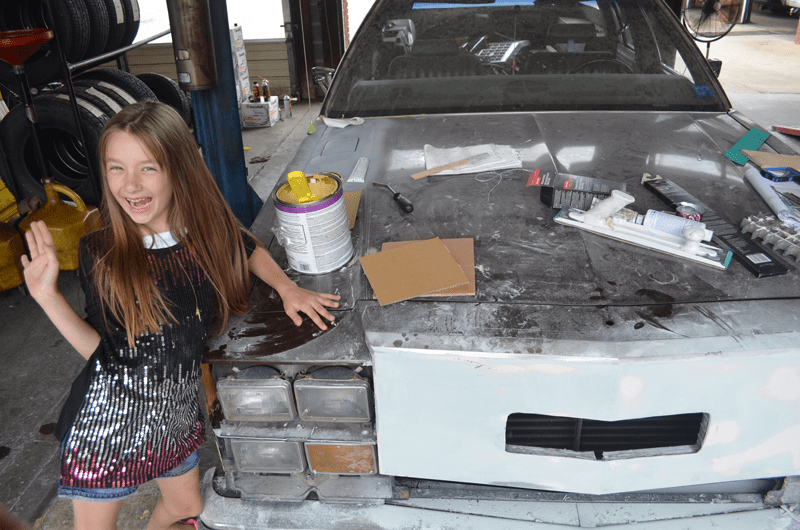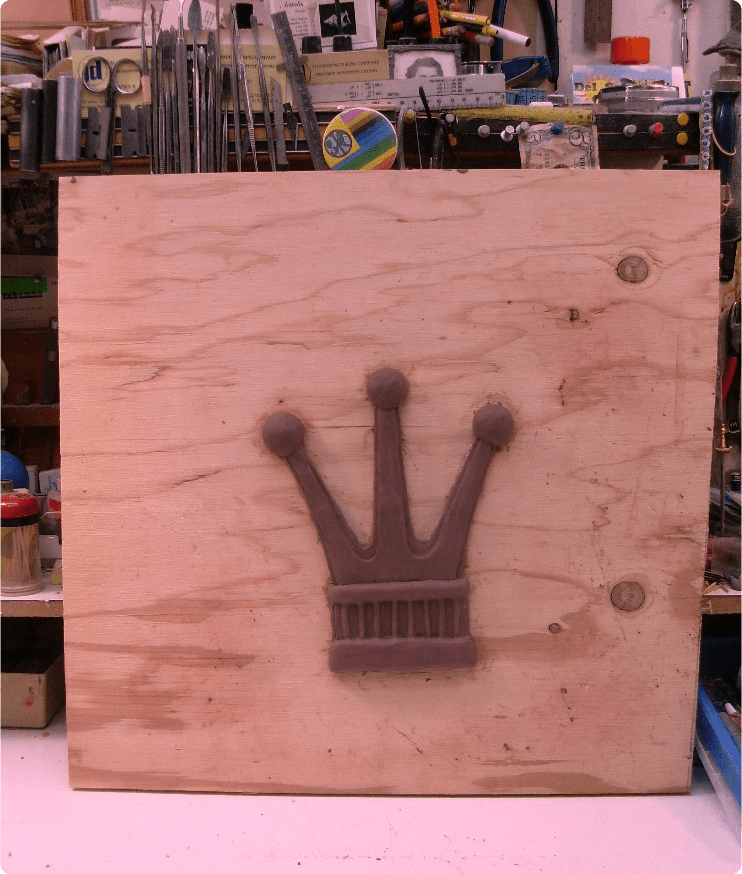 Reije worked in his fine art studio to make this crown for me. It looks amazing. This was the first clay sculpture that was then later cast and then made out of (I believe) a plaster so it could be smoothed down more. He then made another mold and cast these in a material called Task 8 and then painted them. Here is his work.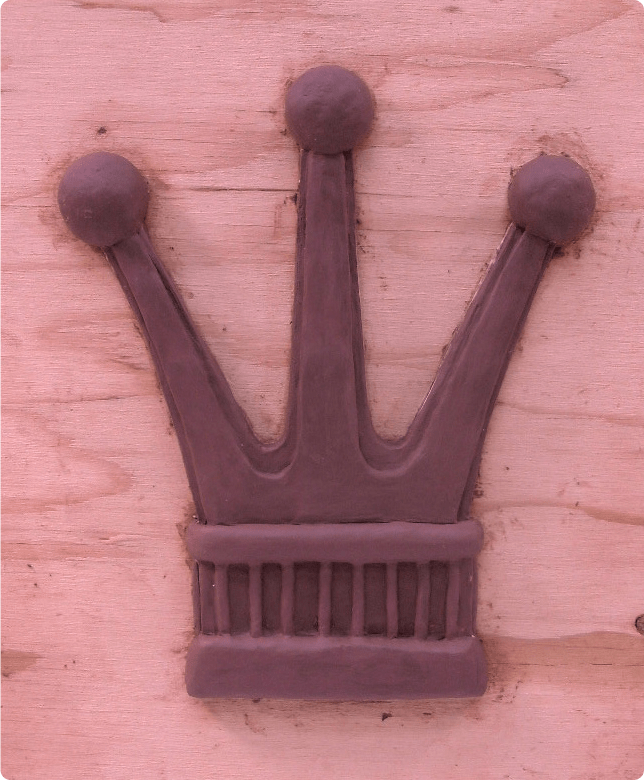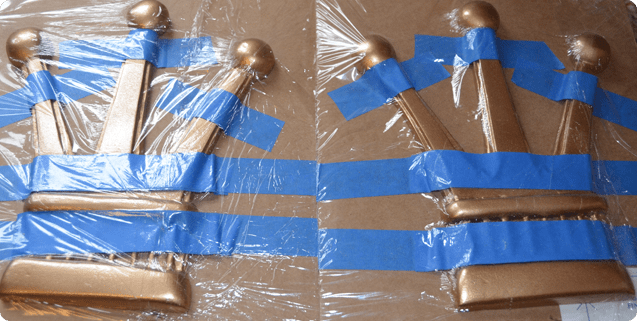 We added the gas to the hood, however I was not keen on filling up a car over a hot engine, so this is a fake gas door. It opens and looks very cool.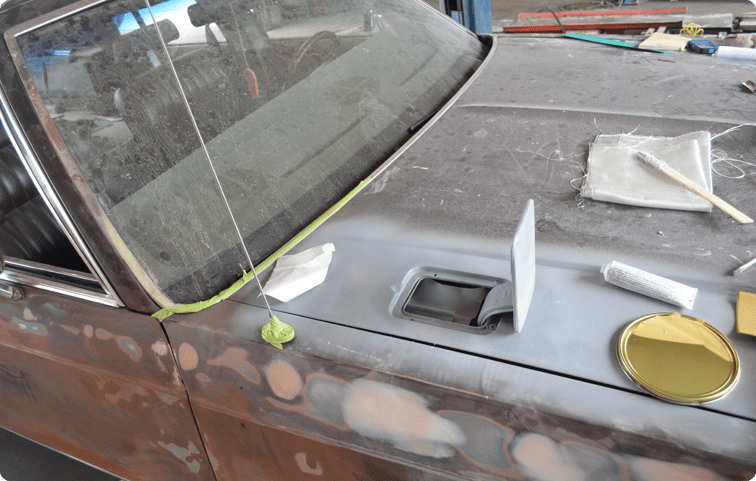 The Ford LTD all primed and then painted in metallic pea green.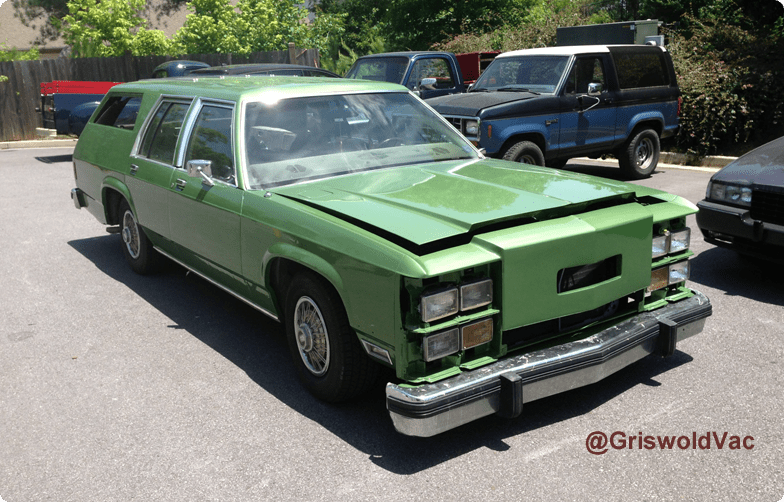 Chris and Brian starting on the wood grain on the truckster. The headlights are also in and looking great.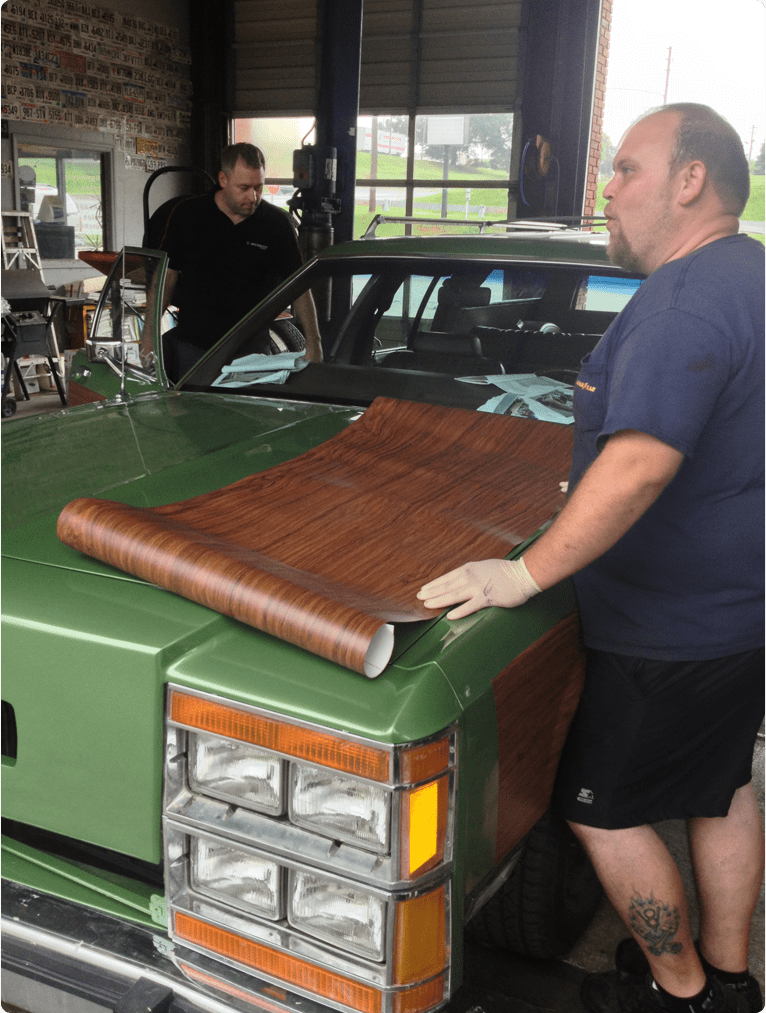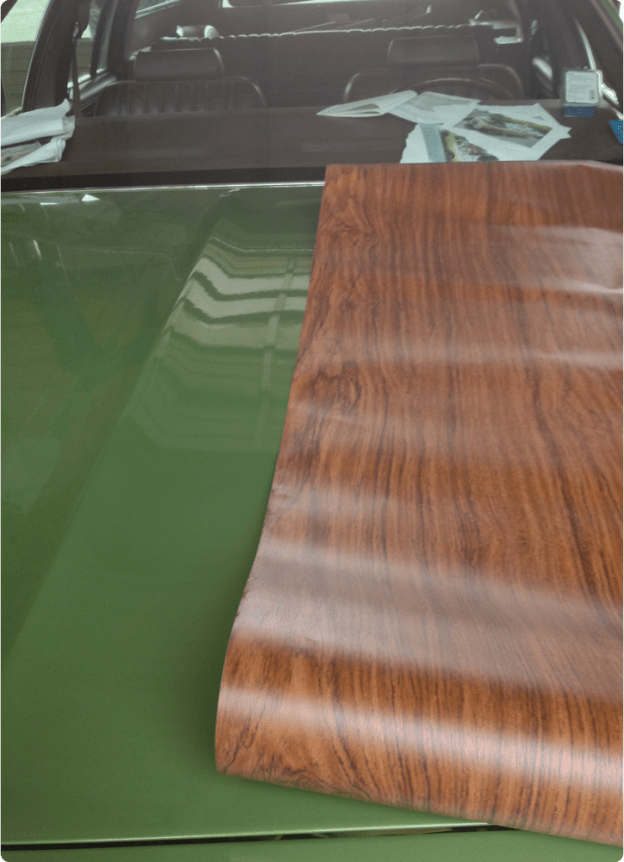 Lisa Griswold and Brian looking over the Truckster.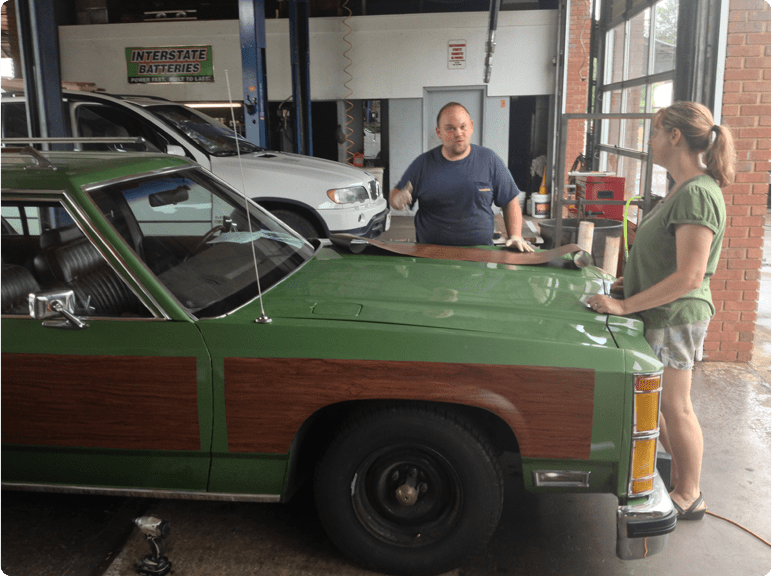 At this point, about six months later, we are really close. A few final items need to be completed and the overall mechanics need to be checked and several things replaced.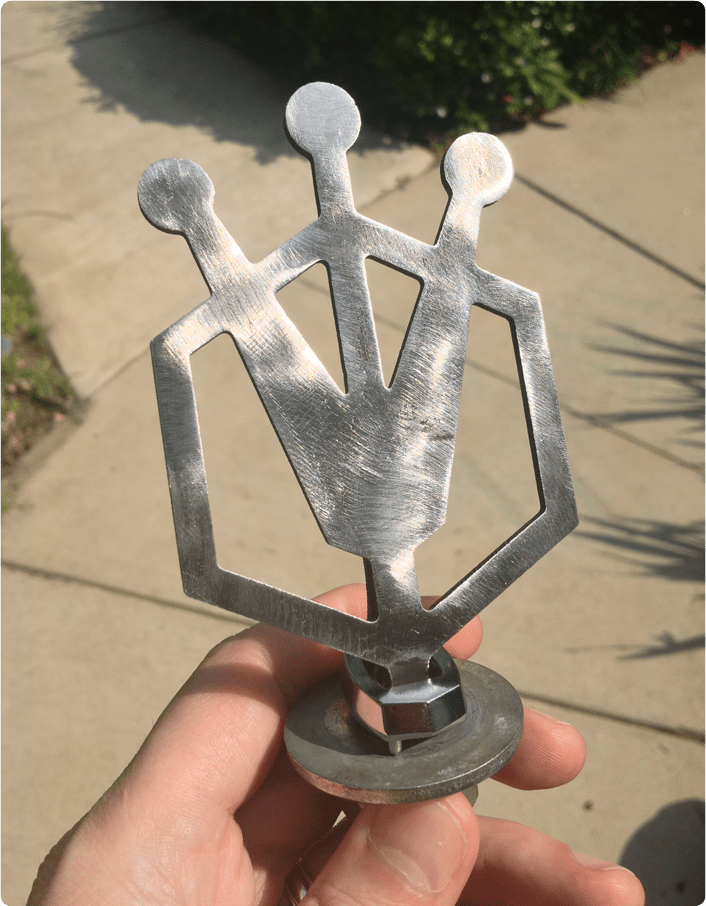 I drew this by hand from some photos I saw and then took the measurements to a local shop and had it cut out of 1/8″ steel on a C and C machine. It was then welded at the base, and I took it to Dallas Plating in Dallas, GA to have it chromed. Here is the raw hood ornament before it was chromed.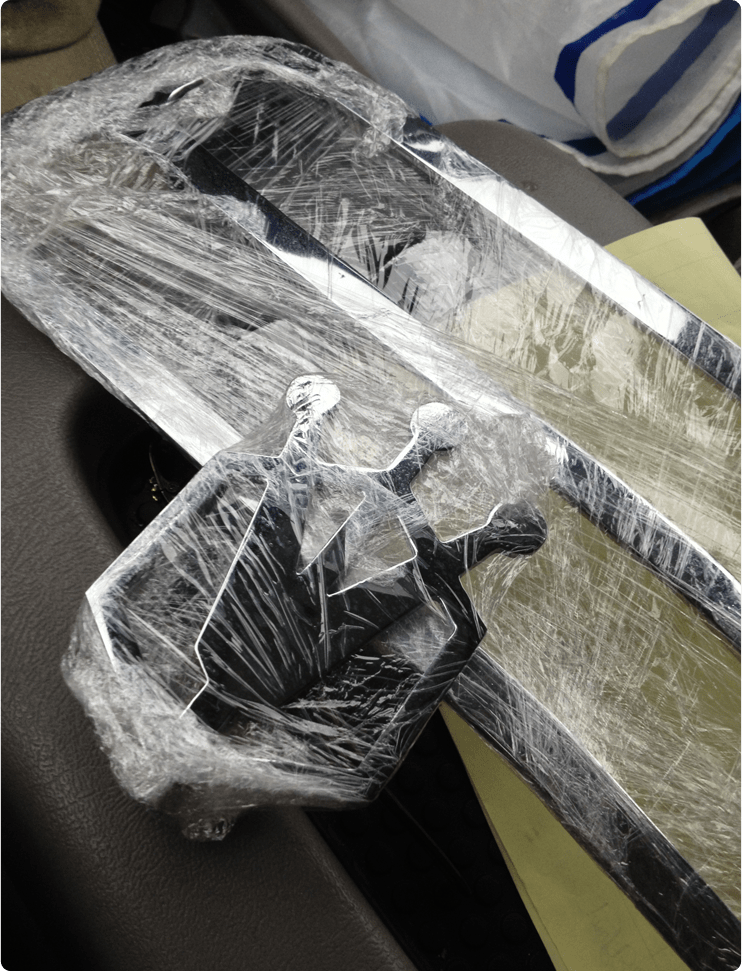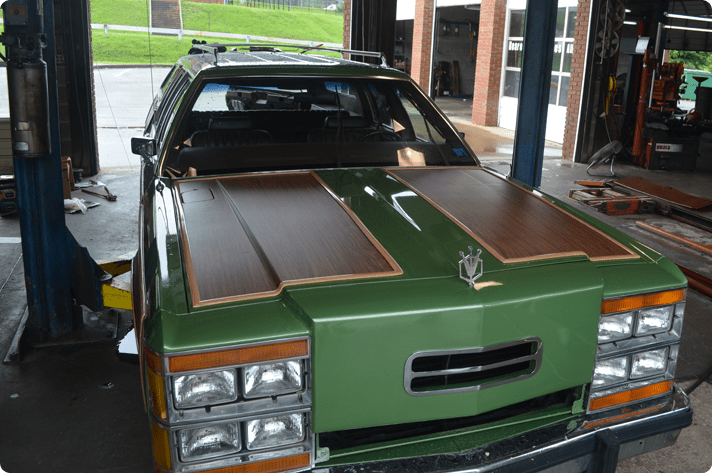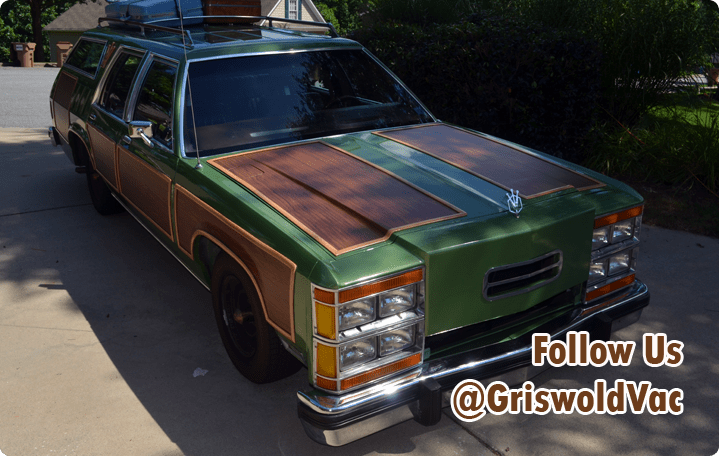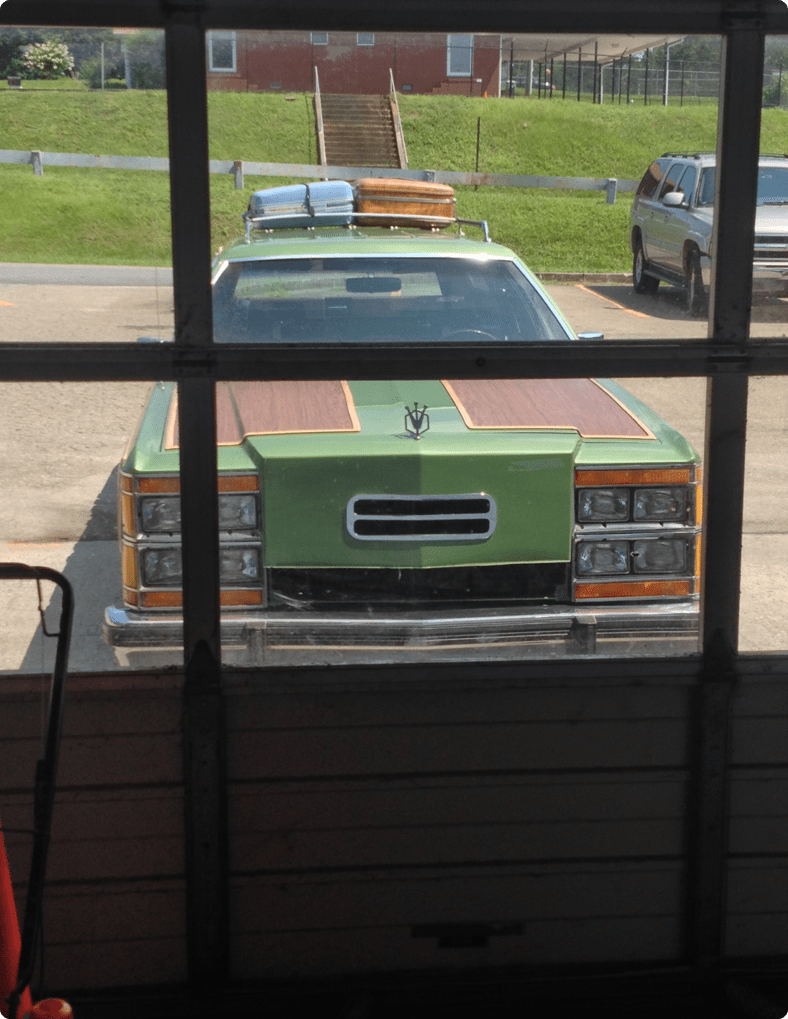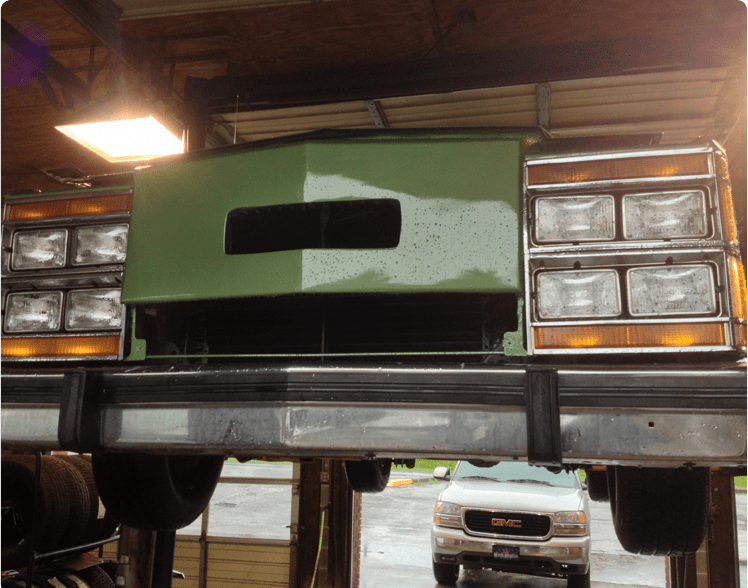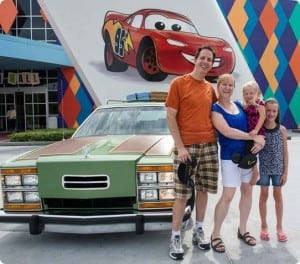 Follow The Griswolds on our road trips across this great land of ours

You can follow us on Twitter and Instagram,
Twitter: @GriswoldVac
Instagram: @GriswoldVac
Also search for #Griswold
We will be taking the Griswold Family Truckster on many fun family vacations. Please stop and say Hi. If you take a photo please post it and tag it with #Griswold and/or @GriswoldVac so we can see it and add it to our journey.
Where can I see you and what's next?
We went to Walt Disney World in Orlando, FL.
We are planning another road trip down to Orlando FL soon.
Gatorland in Florida, Dollywood in Pigeon Forge TN, and a family road trip across America from Georgia to California is in the works.
Follow us on Twitter and Instagram to get the latest updates and photos. @GriswoldVac
I will also take more photos of the Truckster (interior) etc hopefully in the next few weeks. It came out nice.
Contact the Griswolds
Media Contact:

You can email Steve or Lisa Griswold at:
Pixie Vacations / Griswold Family Vacations
Email
Steve@PixieVacations.com
or
Lisa@PixieVacations.com
Phone: 678-815-1584
Website: www.PixieVacations.com / www.GriswoldFamilyVacations.com